A breathtaking 12 hole golf course, designed with the recreational golfer in mind, the Links will challenge novice and pro golfers alike. This extraordinary course will ensure that every club in your bag is fully utilized.
Wide luscious fairways and generous undulating greens will mesmerize and entice you back to the Links time and time again Panoramic views of charming Gull Lake and the astonishing beauty of the surrounding countryside will captivate and enhance your golfing experience.
Sandy Point will not only be a premiere, first class golf facility, but a leisure resort that will satisfy all of your recreational needs. Imagine starting the day on the Links and finishing off by sitting on the deck overlooking the stunning splendor of Gull Lake, or forget the golf, and maybe throw a hook into the sparkling blue lake waters and surprise the family with a freshly caught fish.
Either way, the name of this game is relax… and enjoy!
Come visit Sandy Point to see what the "Year Round Resort Lifestyle" is all about!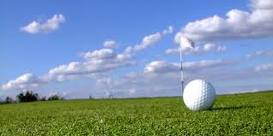 A breathtaking 12 hole golf course is now under construction.
Will YOU be the first to play?

Lovin' Sandy Point Year Round!
Now is the time to visit Sandy Point. Wander through our resort, pick the perfect lot for you and your family and come enjoy the lifestyle at Sandy Point Resort located on Gull Lake, AB. Sandy Point offers year round resort living in a gated community.